We are happy to announce that Jazz on the Lawn will be returning to Beachaven Winery for 6 dates for the 2023 season! Join us on the last Saturday of each month, May through October!
More Music!
We will be offering a longer music experience with TWO different bands playing at each event.
Music will be live from 3:00-5:00 PM and 6:30-9:30 PM.
Food Trucks!
We will be hosting a variety of local food trucks each day so you can spend the entire day with us and enjoy wine and food during the shows.
$5 Admission for ages 21 & up:
Admission with a valid ID allows you to be on the property ALL DAY and enjoy music by both bands.  All guests under the age of 21 will get in free.
Things to take note of: 
-No outside alcohol (Beachaven Wine ONLY)
-Guests are welcome to bring chairs, blankets, etc for seating.  Grills, tents, weapons and pets are not allowed at Jazz on the Lawn.
We want Beachaven to be your location for music and fun this season. We will be continuing to offer free, live music on a smaller scale and host food trucks every Friday and Saturday from 4-7 PM and Sundays from 2-5 PM for our customers to enjoy.
We are looking forward to a wonderful 2023 season. Cheers!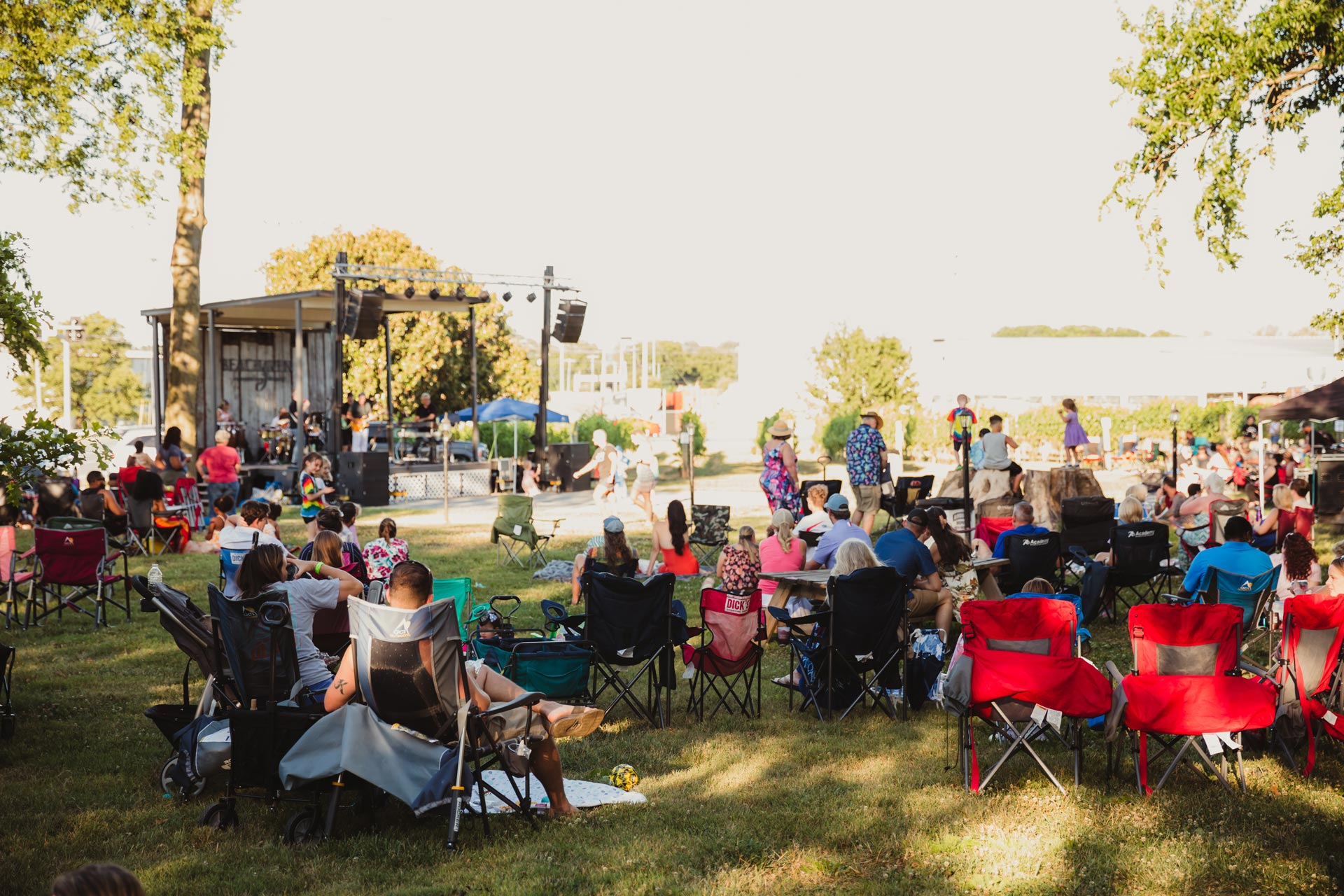 May 27th - Full Circle & The Bicho Brothers
Full Circle: 3 PM-5 PM
The Bicho Bros: 6:30 PM-9:30 PM

June 24th - Harold Dawson & tiffany turner
Harold Dawson: 3 PM-5 PM
Tiffany Turner: 6:30 PM-9:30 PM
July 29th - Clarksville jazz collective & nightmasters
Clarksville Jazz Collective: 3 PM-5 PM
Nightmasters: 6:30 PM-9:30 PM


August 26th - Full Circle & Nashtones
Full Circle: 3 PM-5 PM
NashTones: 6:30 PM-9:30 PM


September 30th - Clarksville Jazz Collective & South Street Players
Clarksville Jazz Collective: 3 PM-5 PM
South Street Players 6:30 PM-9:30 PM


October 28th - Harold Dawson and Tina Brown
Harold Dawson: 3 PM-5 PM
Tina Brown: 6:30 PM-9:30 PM